Product Name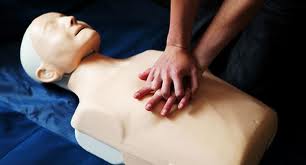 About Us

At CPR on Call, Inc. we have been providing quality CPR and First Aid training since 2006. It is our purpose and passion to instruct individuals how to perform in an emergency situation. We give you the skills needed that can help save a life.

Learn. Act. Save.

All courses are taught by instructors certified through the American Heart Association (AHA). All instructors follow the guidelines set by the AHA to empower individuals to perform effectively in emergency and life-threatening situations.

We are unique because we will travel to your location and instruct the class on-site in the comfort of your own environment. Wherever the location - warehouse, business office, school, medical office, church, almost anywhere - we can be there!
I became a firefighter in 1998 and I have been able to assist in saving many lives during my career. Throughout the years, I have learned that many more lives could have been saved had somebody at the scene knew and initiated CPR prior to the rescue team arriving. It is for this reason, I created CPR on Call. I was driven to provide a means to educate the public with the basic necessities that are needed in such critical emergencies.
Learn. Act. Save.